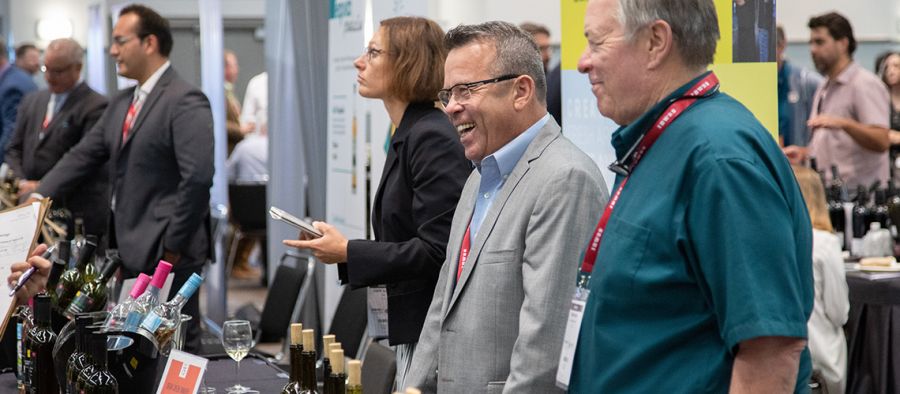 IBWSS Partners With Drinks+ Magazine
IBWSS and Drinks+ Magazine get together to take the bulk wine and bulk spirits industry a step ahead.
20/01/2020
The International Bulk Wine & Spirits Show (IBWSS) has partnered with Drinks+ Magazine to put the bulk wine and bulk spirits sector in the spotlight, and give businesses an opportunity to dive deeper into the world of bulk
The bulk wine and bulk spirits sector in the industry is larger and more important than some might think it is. Both bulk wine and bulk spirits have a large scope as private labels are taking off immensely. IBWSS and Drinks+ Magazine have joined hands to give the bulk wine and bulk spirits sector the recognition it deserves, and to also unlock doors for those looking to get into the private label business, and for those looking to expand their already existing private label business.
With Drinks+ Magazine's large news platform, and the trade show and conference at IBWSS, the two will help create awareness about the bulk wine and bulk spirits trade, as well as allow bulk drinks producers to connect with buyers across the United Kingdom, the United States, and China, who are looking to source wine and spirits.
Organized by Beverage Trade Network, IBWSS also comes with a 2-day action-packed conference whose mission is to provide bulk wine, bulk spirits and private label professionals with actionable insights on how to grow the bottom line.
The International Bulk Wine & Spirits Show takes place in three leading cities in the drinks industry:
San Francisco: 28-29 July 2020
Shanghai: 9-10 November 2020
London: 16-17 March 2021
About IBWSS
The International Bulk Wine & Spirits Show is built to give supermarkets, retailers, restaurants, wineries, distilleries and other buyers a premier international platform to source bulk wine and spirits and meet private label suppliers. Stay on top of bulk wine trends and find new opportunities by connecting with the world's biggest bulk wine, bulk spirits, and private label suppliers.
To know more about IBWSS UK, visit www.ibwsshowuk.com
To know more about IBWSS SF, visit www.ibwsshow.com
To know more about IBWSS Shanghai, visit www.ibwsschina.com
About Drinks+ Magazine
Drinks+ Magazine is a unique association of experts in one of the oldest media groups in Eastern Europe, specializing in the promotion of wines, alcohol, soft drinks, food and information coverage of all aspects of this industry.
The task of the Drinks + Communicative Media Group is to establish contacts between professionals and the masses of consumers, as well as between all foreign markets that communicate in English, with the markets of countries where a significant part of the information channels goes in Russian.
The communicative function is performed by each division of the magazine, first of all, the Mix marketing agency, which includes specialized events - circular tastings, tests for importers, festivals, presentations, including at the largest international exhibitions.
To know more, visit https://drinks.ua/
About Beverage Trade Network
Beverage Trade Network is the world's leading B2B beverage networking & media platform, creating global platforms & marketplace for the drinks & cannabis industry to learn, network & grow. Along with IBWSS UK, IBWSS SF, and IBWSS Shanghai, BTN also organizes other tradeshows such as Cannabis Food Show & Cannabis Drinks Expo in both San Francisco and Chicago and USA Trade Tasting in New York. The platform also shines the light on wines, beers, and spirits, by bringing them in front of trade buyers through their competitions like Sommelier's Choice Awards, Bartender's Spirits Awards, London Wine Competition, London Spirits Competition, and London Beer Competition.
To know more, visit www.beveragetradenetwork.com
Meet 100+ industry experts, consultants and thought leaders of the Wine & Spirits World under one roof at the 4th annual IBWSS San Francisco. Super Early Bird ends on Feb 28, 2020. Includes 2-day conference ticket as well. Become a Visitor.