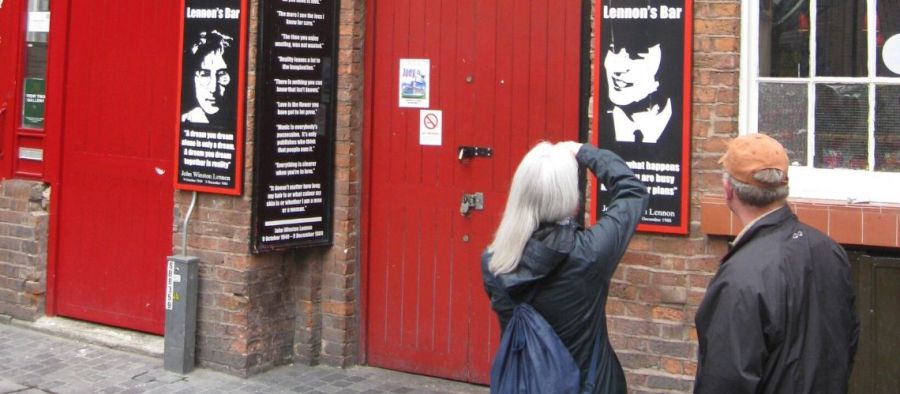 Wine Industry During Lockdown
Stay up-to-date with what's happening in the wine industry during the lockdown period.
24/03/2020
The Novel Coronavirus (COVID-19) outbreak has impacted many major countries including China, Italy, Iran, Spain, Germany, USA, France, South Korea, UK, and more. Not only people's health but the global economy has also been affected at a major extent. Big shifts have taken place in stock markets, import-export businesses, and the travel industry. The wine industry is no stranger to this as it is also facing ups-and-downs to a certain degree.
Wine industry update on April 03, 2020
1. US restaurants are selling their trophy wines to survive COVID-19
A number of top US restaurants have taken to selling off some of the prized bottles from their cellars in order to stay afloat during the coronavirus crisis. Know more here: https://bit.ly/2UVVMvX
-------------------------------
Wine industry update on April 02, 2020
1. Twitter musing leads to the initiative to support English wine during COVID-19
A tweet by the CEO and winemaker at Black Chalk, Jacob Leadley, has inspired an industry-wide movement encouraging customers to buy direct from producers to support the English wine industry during COVID-19. Know more here: https://bit.ly/2X7M3Fs
-------------------------------
Wine industry update on April 01, 2020
1. U.S. Wine Sales Grew 66 Percent As Consumers Stocked Up - Nielsen
Online sales of beer wine and spirits were up 243 percent vs. the same week the year before. Know more here: https://bit.ly/39LrpxL
-------------------------------
Wine industry update on March 31, 2020
1. Pantry Loading: Off-Premise Sales Surge for Shelter in Place
While tasting rooms were shuttered and restaurant sales crashed, sales of wine in grocery stores and clubs surged in March as consumers stocked up to shelter in place. Know more here: https://bit.ly/39DOy4X
-------------------------------
Wine industry update on March 30, 2020
1. Napa Vintners Offer Rare Library wines for purchase starting Monday, March 30th at 10 a.m
On March 30th and 31st, shop over 200 NVV members as they #openthecellar and offer something rare, a unique chance at wines not normally offered online! Know more here: https://bit.ly/2X5tdPh
2. U.S. wineries estimated March loss more than $400 million
a Wine America survey found 10% of U.S. wineries collectively lost $40.4 million so far in March. Know more here: https://bit.ly/2R6pCNd
-------------------------------
Wine industry update on March 27, 2020
1. TTB Public Guidance Production of Hand Sanitizer to Address the COVID-19 Pandemic
Alcohol, whether or not denatured, may be delivered tax-free to state and local governments for non-beverage purposes. Know more here: https://bit.ly/34dzyJZ
2. E. & J. Gallo Winery's Premium Wine Division Supports Sommelier Community with $100,000 Donation to GuildSomm
The donation is a joint contribution from J Vineyards & Winery, Louis M. Martini, Orin Swift, Pahlmeyer, Talbott Vineyards, Whitehaven and William Hill Estate Winery. In addition to this initial commitment, Gallo will also be supporting other local efforts as future needs emerge during these challenging times. Know more here: https://prn.to/3bMBTOz
-------------------------------
Wine industry update on March 26, 2020
1. Wine industry faces worker accommodation woes during the lockdown
Some people in Marlborough noticed that more than a hundred workers are travelling to work in vineyards all over the district which is s safety question during this climate. Know more here: https://bit.ly/2WH48tP
2. Beckstoffer Vineyards Donated $100,000 for Covid-19 Relief
On March 23, Andy Beckstoffer of Beckstoffer Vineyards announced the donation of $100,000 to individuals, and not organizers, most in need in Napa, Mendocino and Lake Counties. Know more: https://bit.ly/39lroQK
3. Covid-19 forces cancellation of MW exams
MW exams and stage one assessment are both cancelled. Know more: https://bit.ly/2xtSzeJ
-------------------------------
Wine industry update on March 25, 2020
1. Wine community steps up to support health care, winery, and workers.
Wine community has started helping the medical community with the donation of masks, disposable gloves and other protective equipment. Know more: https://bit.ly/2y8bDje
2. Township 7 Vineyards & Winery supports BC hospitality workers with new wine campaign
Township 7 Vineyards & Winery has started a new campaign named Support, Ship, and Sip. They have decided to donate $10 to the BC Hospitality Foundation for every online order of a minimum of four bottles. Know more: https://bit.ly/2JbGKMT
3. Adelaide restaurants and cafés are transforming their business models to survive the COVID-19 pandemic, pivoting to new takeaway and delivery offerings.
While many venues have been closed, these ones have made the pivot and introduced takeaway and delivery menus, as well as introducing a market stall arm to their business, offering wholesale fruit, vegetables, bread, milk and eggs to their local community. Know more: https://bit.ly/39jYHnk
-------------------------------
Wine industry update on March 24, 2020
1. DTC sales see a boost
2019 had been a slow year for DTC sales in the wine industry. However, the industry is currently seeing significant growth in DTC wine sales due to pandemic. Know more about this: https://bit.ly/2WGhM0a
2. Wine industry cleared to update in lockdown (New Zealand)
New Zealand's Prime Minister Jacinda Ardern announced yesterday that New Zealand will enter into alert level four at 11.59 pm on Wednesday. All the non-essential services will be closed during this period. Only a group of essential services such as supermarkets and pharmacies will remain open during the lockdown. The wine industry has also been cleared to operate as an essential service, allowing Marlborough's grape harvest to continue. Know more: https://bit.ly/2UcrANW
3. Restaurants in SF offering to-go-cocktails, local beer, wine and more during the lockdown
Many food establishments in San Francisco have come up with take-home cooking kits, to-go-cocktails, and other home deliveries to support the public during the Covid-19 period. Here is the list of these restaurants where you can get a good meal and drinks and support them during the global emergency. Link to the list: https://bit.ly/2QEJl6r
Stay with us to get daily updates on how the wine industry is operating during this lockdown period.