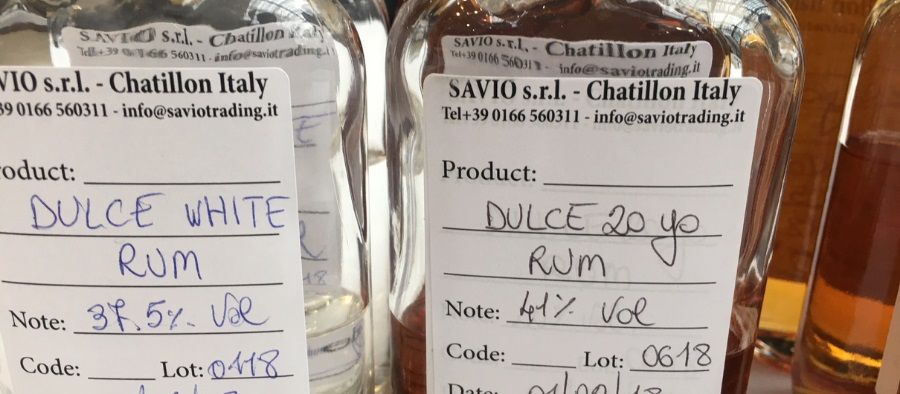 Discover The Fast Changing World Of Bulk Spirits
This is the key event of the year where bulk spirits suppliers are able to meet their key customers, as well as build new relationships with retailers and operators looking to make exclusive spirits brands of their own.
21/07/2021
"We can provide everything, from alcohol that's ready to bottle, to alcohol that can be redistilled and made their own. It's sort of like the food industry where one person provides something that another person can package and sell." That's how Bryan Geschwill, head of sales at Ultra Pure describes its role, in an interview with Thrillist, as a supplier of bespoke bulk spirits to both craft and major spirits producers.
In fact, it claims to work with over 700 of the close to 1,600 craft distilleries there are in the US, providing them with some level of spirits ingredients to go into their final blend or branded product. It means if you have not heard of Ultra Pure directly, you will be very familiar with the spirits and brands that it helps to produce.
But having the chance to meet, and see the range of spirits and services that a bulk spirits producer like Ultra Pure can offer is why the IBWSS San Francisco show is such an important event for distilleries and spirits buyers across the US.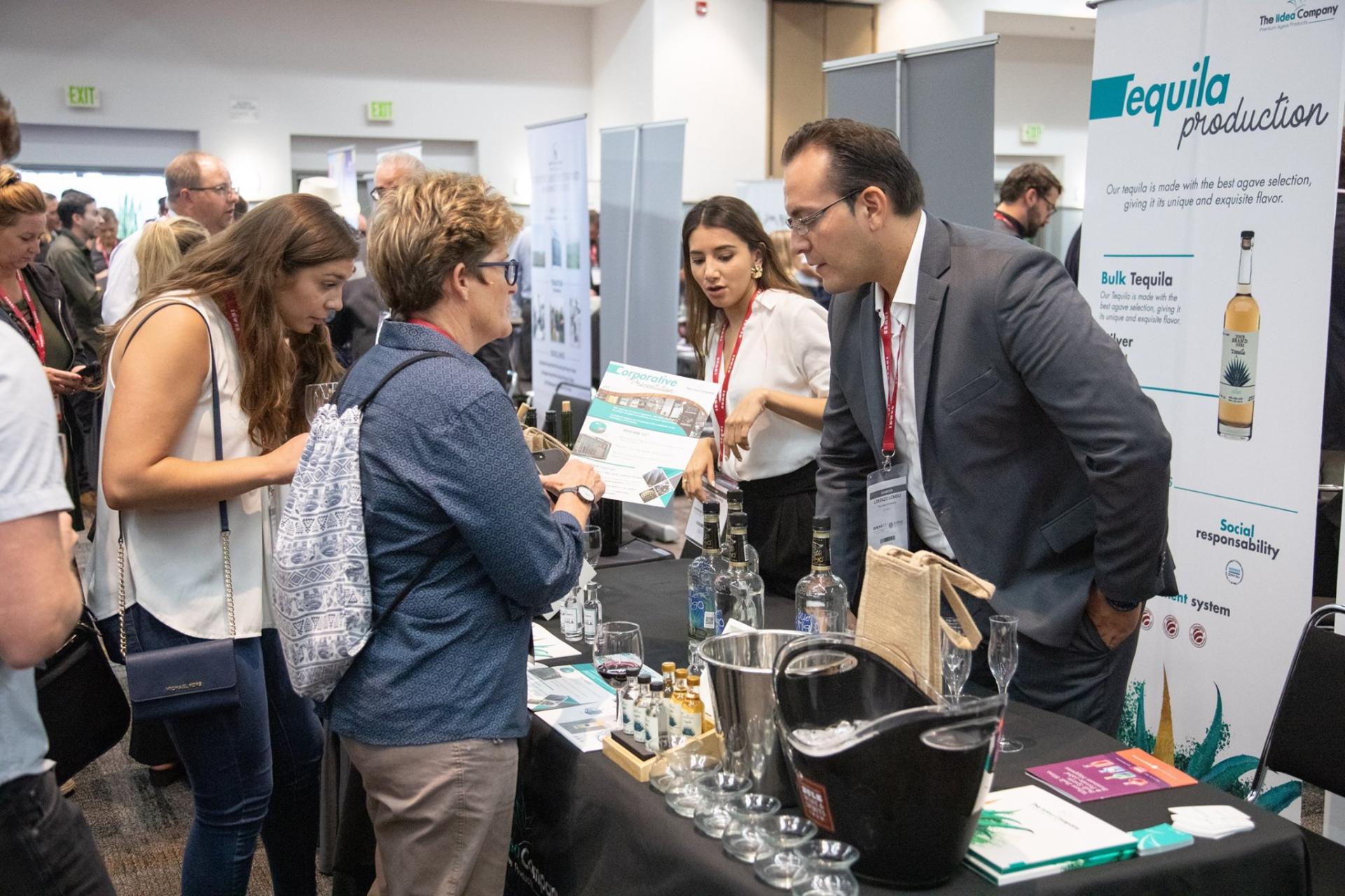 Previous image of IBWSS San Francisco event
This is the key event of the year when bulk spirits suppliers are able to meet their key customers, as well as build new relationships with retailers and operators looking to make exclusive spirits brands of their own. It has become the opportunity of the year for those bulk spirits suppliers to showcase the steps they have been taken in their laboratories and R&D facilities to make the base spirits the rest of the sector can go and play with.
Before IBWSS there was not a dedicated show for these producers and suppliers to demonstrate what they can do. Now it is here, the IBWSS has quickly become their most important days of the year, with 2021 being even more crucial as it will be the first opportunity many suppliers will have had to meet, face to face, both their key and prospective customers.
Essential role
The bulk spirits market is as fundamental to the success of the overall spirits industry as the quality of the grains, the botanicals, the water, and barrels that make up the backbone of all the world's most famous spirits brands.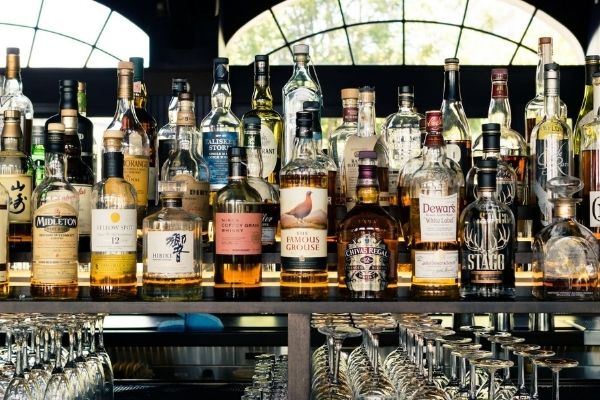 Back bar spirits
Bulk spirits suppliers are the equivalent to the concentrate providers in the fruit juice sector, the stock cubes that chefs use to create their award-winning dishes. They provide the building blocks on which artisan distillers or major spirits producers use to craft their own products.
They also allow those distilleries to exist in the first place. They provide the base spirits on which they can build their businesses around. If they had to create core spirits for themselves 100s of craft distilleries that have been launched in the last 10 to 15 years simply would not have had the resources to do so.
As the spirits world becomes more diverse and adventurous, the pressure increases on bulk suppliers to widen their portfolios and the base spirits they can offer. This is reflected in the range of bulk suppliers exhibiting at IBWSS 2021 including: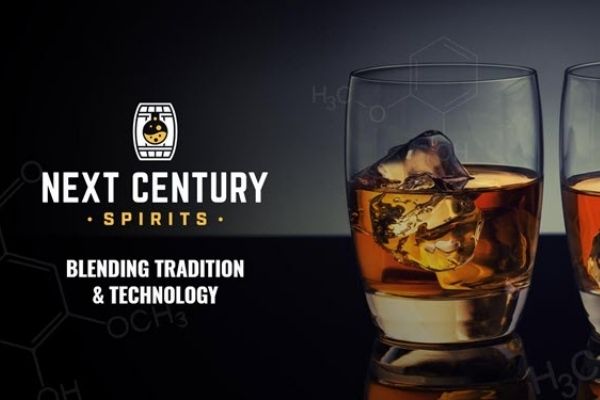 Next Century Spirits
As with the bulk wine sector, so much of the spirits industry is influenced by price and the fluctuations in the cost of bulk base spirits from bourbon to baiju. It's why the IBWSS has become so important for spirits buyers looking to work with their suppliers to fix in prices at levels they can afford for the year ahead. It provides an open platform for prices to be discussed, compared, and negotiated.
Going direct
The last year of lockdown has also increased the focus on packaging and sustainability within the spirits sector with so much more demand and interest from bars, restaurants, and retailers to access bulk spirits directly.
"In the next five years, the bars at the forefront of the industry will be saying they don't take bottles," claims Rupert Holloway, founder of Conker Spirit in the UK, in an interview with Class magazine. It is now supplying 'house gins' to bars looking for more sustainable products, not in glass bottles, but in 10-litre PET containers. It means a bar can then use its house gin to create its own crafted bottles and pouring alternatives.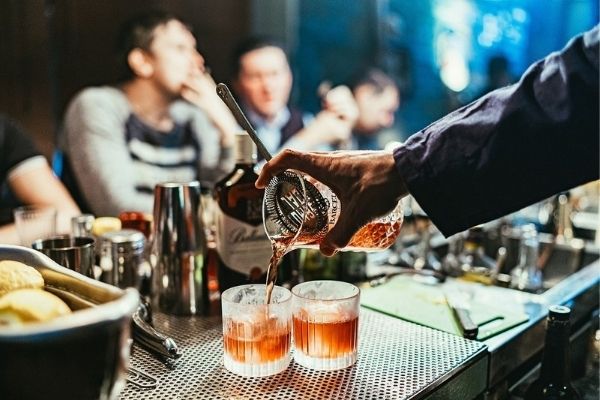 Cocktail pouring
The class also spoke to Alex Kratena, founder of the highly influential Tayer + Elementary cocktail bar in East London, who says: "We source house spirits in bulk where possible because it is more sustainable, efficient, and cost-effective."
It is also far easier to control its stocks and supplies as you only have one gin, for example, to worry about and you are not carrying a lot of brands that don't sell.
Up to now, the bulk spirits sector has operated very much in the shadows of the spirits industry, with brand owners, in particular, reluctant to talk too much about the fact they might be sharing the same base spirit with so many other brands, including their biggest competitors.
But, like with bulk wine, the rise in private label, exclusive bottles, and bars exploring their own serves, more customers - and potentially down the line consumers - are seeing the benefits of buying and selling in bulk.
---
* You can register for IBWSS San Francisco, which takes place on November 9-10, and save yourself $200 if you do so by August 31, 2021. Super Early Bird pricing is $200, with $400 for regular pricing. Click here to find out more.