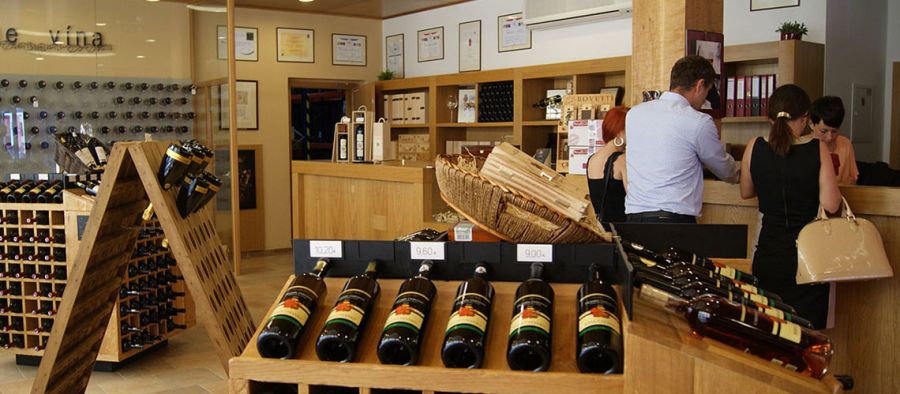 Leveraging Retail Presence During The Pandemic
There isn't much that drinks brands can do right now, however, the retail rush is booming. Here's how drinks brands can leverage their retail presence during the pandemic.
03/04/2020
Over the past two months or so, the COVID-19 outbreak has been the single reason for the havoc being caused across the wine industry. Sales are slowing down, the staff is being laid off, establishments are closing, and other operational issues are popping up. Right now, for a lot of wine brands, their retail presence is the only thing that is keeping them up and running. Restaurants, bars, and other on-premise establishments are all closing down, and even those that are open are either for take-aways, or people are just staying away from them altogether. So naturally, on-premise sales have dropped by a large amount.
However, the retail sector, in this case, is on a completely different tangent. With customers following social distancing and the government locking down certain states, people are stocking up on supplies, and alcohol is no stranger to the stock up. Let's be honest, people are still going to be drinking despite the lockdown, especially when retail shelves are stocked up with their favorite wines, beer, and spirits.
---
Keep up with wine industry news during the COVID-19 outbreak
---
Right now, with on-premise establishments closing, you need to make the retail rush your best friend. This is the time where you can fully leverage your retail presence, and not only push your current customer base towards your products at the store, but you can also build a new consumer base.
Let's take a look at different ways in which you can leverage your retail presence during the pandemic.
Talk to your retailer about deliveries
Is your retailer offering deliveries? Right now, most retailers are offering deliveries, and the e-commerce sector is booming, so find out if your retailer is doing the same. See if you can help out with deliveries. If you have a staff on hand which is willing to make deliveries, or if you have any form of operational transport you can offer, then work with your retailer for this. This way, the customers who want your drinks will easily be able to receive them without them stepping out of the house. And a plus point to this is, you will also be building a good relationship with your retailer in doing so.
---
BTN Online Courses: COVID-19: What Wineries And Distilleries Can Do In The Next 60 Days
---
Try meeting retail demands
Your retailer needs a lot of stock right now. Shelves are going empty, and people are still scouring for more. Talk to your retailer and see what they need in their drinks section right now. See if you can meet those demands, and if you can, at a faster pace than other brands and labels, then your retailer will definitely agree to have you on more shelves during this time. When your bottles are placed on most shelves across the store, then customers are bound to pick them up.
Your competitors are most likely going to do the same, so the faster you meet retail demands, the better for your brand.
Offer deals and discounts
There's a lot of retail rush right now, and a lot of people are both dropping and hiking prices. According to thedrinksbusiness.com, by the week ending 14 March 2020, sales of wine in US off-premise stores were up 27.6%, spirits 26.4% and beer and cider 14% compared to the same week in 2019. So people are definitely stocking up, and think of it this way if you offer deals and discounts, then you're definitely going to sell more at the retail level.
Some of the deals you can offer are:
Pack of 3 or more products for a dropped price

A combo of wine and its food pairing

Samples of your other products along with what the customer is buying
This way consumers will be inclined to pick up your bottles off the shelves or order them online when they see the deals you're offering. Regarding the same, they will also spread the word - which in turn will help you gain a different consumer base as well.
Go digital about your retail presence
A lot of people are going to be looking for places to find things, and this is the time you can leverage digital platforms to boost your retail presence. Tell your customers where they can find your bottles. Tell them the deals you're offering, tell them if delivery is possible or not. All in all, use your digital platforms to inform your customers about what you're offering, where your bottles are stocked, and how easy it is for them to get their hands on it. When people see your drinks on their social media feeds on a daily basis, then when they're out shopping, they aren't going to waste time searching for other bottles - they're just going to go ahead and grab yours.
PRO TIP: Find out which aisle your drinks are being stocked up on, and then promote that on your social media. Tell customers exactly where they can find you.
During this time, with costs increasing and sales slowing down, your retail presence is your best best. So make sure you take the right steps to make the most of it. With this, you might not even have to stop production and layoff staff - since there will be income coming in from the retail sector.