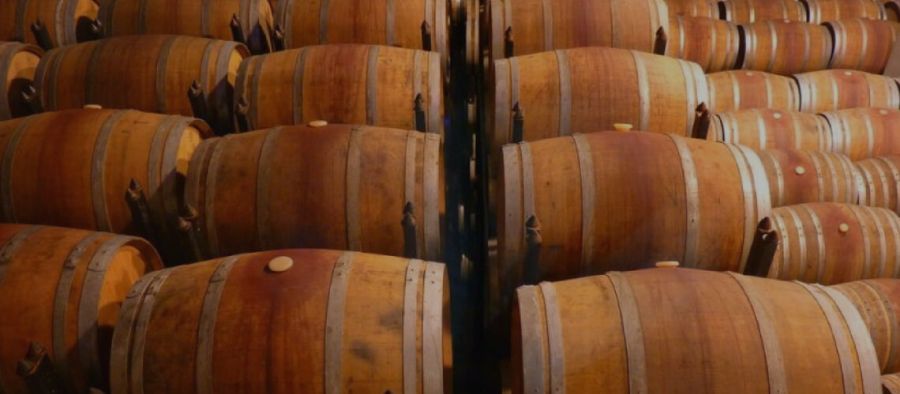 List of Bulk Wine Suppliers in Chile, South America
Here is the list of Bulk Wine Suppliers of Chile, South America, which includes RR Bulk Wines, Probulkwine, Excelsa Chile, Red & Wines, Vina Limay etc.
22/06/2018
PROBULKWINE
Probulkwine is determined to be a part of the wine world's market great transformation of the last 20 years. They source the quality of bulk wine from Chile and Argentina. They design a wine blend for their customers as per the market demand. They demand a high work standard from their suppliers for bulk wines to get high-end wine without affecting the cost per liter. The company believes in quality and consistency of the product. Their best skill is to have specific knowledge of blending to the final product and is the key to achieve a good quality/price ratio.
EXCELSA
Excelsa Chile is doing its business in the international arena since 2004. It is a commercial organization whose business model aims to satisfy the demand for wine from its customers with supply opportunities. They have concentrated their business in exporting large volumes of bulk wine. Their portfolio includes generic wines, varietals, and reserve wines. The minimum quantity of the order is approximately 24, 000 liters.
RR BULK WINES
RR Bulk Wines was founded in 1993 and are solely committed to the production and export of Chilean varietal bulk wines. They provide their clients with the best selection of their wines and not the remaining wines which haven't been bottled. They own 1, 200 hectares of vineyards located between the areas of Puento Valley and San Bernardo. They extract the maximum quality potential of their grapes, to make the finest wine without neglecting either effectiveness or efficiency in the process.
RED DEL VINO
Red Del Vino is the private organization producing bulk wines in Colchagua Valley. They offer high-quality wines by carefully selecting fruit from 142 hectares of vineyards among their producers. The company hopes to offer economical value with a product for price and quality. The wines are produced according to the current standards of quality and are packaged and shipped in 24, 000 liters.
Nevada Export
Nevada Export has been a leading wine producer and exporter for nearly two decades. They produce wines in strict accordance with their customer's requirements. The company produces wines from the most prominent growing regions of Chile. Nevada Export is involved in wine production, including vineyard management, harvest logistics, storage, and loading. At present, their bulk wines are exported for blending and bottling to many prominent wineries and bottlers located throughout the world.
VINA LIMAY
Vina Limay was founded in 2001 with the aim of producing and processing wines in bulk to the Chilean market. Their vineyards are located in Maule Valley, making wine of excellent qualities, with fully equipped facilities, with the best winemaking technologies to keep the wine in the best possible conditions. They have the 500 hectares of vineyards, providing 6 million liters and if they add volumes of local producers, easily reach 10 million liters of wine to meet international demand.
VINEDOS PATRICIO BUTRON
Vinedos Patricio Butron is a family oriented business known in Chile and aboard for their great quality of bulk wines with each one of their strategic partners. The company is one of the producers of fine wine in bulk and has owned the trust of their customers' throughout the world. The goal of a company is to offer its customers the best price/ quality ratio in each of their products. They monitored the wine by the quality controlled team until the time of shipment. Vinedos Patricio Butron delivers premium quality to its customers in all its products in bulk.
LOURDES
Lourdes is committed to providing high-quality wines at competitive prices. They provide the best technical consulting aimed to develop a wine that their client needs. They have the wineries of 30 million liters capacity and stainless steel tanks with a fractional capacity of 15, 000 up to 400, 000 liters. With more than 1000 Has. In a property of the group plus long-term contracts with producers, they have been able to diversify their sources for grapes to get the best quality of bulk wines every year.
RED & WINES
Red & Wines was founded in 1934 and dedicated to the production of high-quality wines. The company is the group exclusively dedicated to the production and export of selected Chilean Bulk Wines. They have 300 hectares of Organic Vineyards and focus in the development and production of wines for each particular varietal. They also offer organic, carbon neutral and socially responsible wines. Red & Wines main goal is to provide end-to-end solutions to make the success of their clients.
CORTAOJAS
Cortaojas was established in 2007 with the aim of publicizing the Chilean Premium Wines and their vineyards are located 200 km south of Santiago capital of Chile. They produce grapes to develop their wines, which is exported to 40 countries and 5 continents. They specialize in developing customized products, private wine label, and packaging solutions. The company's portfolio is of bottled wines, bag in the box and bulk wine.