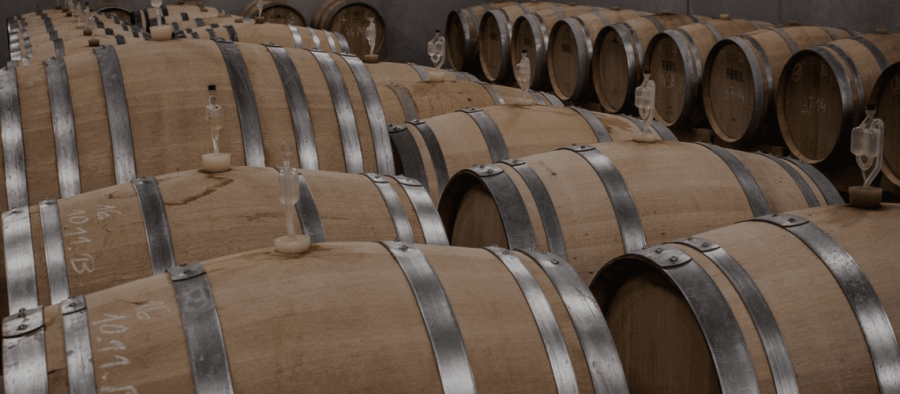 List of Bulk Wine Suppliers of Argentina, South America
Here is the List of Bulk Wine Suppliers of Argentina, South America, which includes Probulkwine, Rudolf Prehn, Ciatti Company, Mas Vino etc.
22/06/2018
PROBULKWINE
Probulkwine is determined to be a part of the wine world's market great transformation of the last 20 years. They source the quality of bulk wine from Chile and Argentina. They design a wine blend for their customers as per the market demand. They demand a high work standard from their suppliers for bulk wines to get high-end wine without affecting the cost per liter. The company believes in quality and consistency of the product. Their best skill is to have specific knowledge of blending to the final product and is the key to achieve a good quality/price ratio.
RUDOLF PREHN
Rudolf Prehn is in the wine, spirits and alcohol industries since 1930. Their grapes based product corresponds to the rules of the International Organization of Vine & Wine (OIV), Paris. They are serving their clients with product development, logistics and insurance, documentation and analysis, and technical advice for bottling and blending. Rudolf Prehn produces its different varietal of bulk wine in Spain, Europe, Greece, and Argentina.
CIATTI COMPANY
Ciatti Company opened its office in Mendoza, Argentina in 1998. The company was in response to the fast expansion of South American bulk wine and grape juice concentrate market. Now Argentina is the world's fifth largest producer of wine grapes, with annual production of 16 million liters of wine. The Company is committed to providing the best Wine and drink as per the needs. Whether you're looking for 5-gallon pails or in bulk tanker quantities, they can find the right product as your requirements. The company uses its local and global knowledge to bring the growers, suppliers, and end-users together. They are well recognized at the international level for reliable information and extensive bulk wine inventories, in both volume and quality.
MAS VINO
Mas Vino Wine Broker was established in 2015 and their aim is to bring fine wines from different regions of the world. The company has a solid network of Chilean, Argentinean, Spanish, South Africans, and Australian wines. Argentina is the fifth largest wine producer in the world. There are different varieties of grapes cultivated in Argentina, reflecting countries many immigrant groups. They provide bulk wines in different varietals as per their client's needs. Their philosophy is, to be honest, creative, make long-term relations, with the ultimate goal of enjoying the wine business and wines they represent.
ARBW – ARGENTINA BULK WINE
arbw Argentina Bulk Wine makes high-quality white and red wine. They produce the amount of wine as per clients need in the minimum response of time. They have the great value of fine varietal wine, red and white, from the key areas in Central–Western region of Argentina. Their target is to cover the shortage of large and medium-sized in a domestic and international market and offer the best packaging, shipping, and logistics service.
The Wine Company
The Wine Company was established in 1998 and built long-lasting relationships with wineries in Argentina and Chile to offer USA and Canadian wineries the best quality-to-price ratio wine and custom blends. They offer top red varietals bulk wine of Argentina. Mendoza is enjoying a huge interest in its wines and also some best vintages in recent years. They continue to offer bulk wines but also focus significantly more on goods and private label sourcing.
LA RIOJANA ARGENTINA
La Riojana Wines has grown to become one of the most significant Argentine wineries in the world and is currently ranked Argentina's third largest wine exporter (in volume). Their members help them to produce over four million cases of wine a year from over 4, 000 hectares of vineyards. They guarantee to provide each and every member a higher than average market price for their grapes.
LUMINIS BODEGAS & VINEDOS
Luminis Bodegas & Vinedos have their vineyards in Mendoza and at present Mendoza produces approximately 80% of wine that Argentina makes every year. The High Mendoza River sub-region encircle 30, 000 hectares planted to fine grapes Malbec being the most typical grape variety here. They provide varietal of bulk fine wines of Argentina. Luminis' wines will show their clients a different aspect of grape growing and winemaking in Argentina.
GRANEL
Granel with over 18 years of professional experience brings in-depth and real-world experience to brokering bulk wine, grapes and concentrate. They provide a customized approach for every client, ensuring that all the buyers and sellers pursue the ideal solutions to meet their specific goals. They provide premium bottled to bulk wines and is effective as international sourcing by offering a multitude of quality or pricing tiers. They provide buyers and sellers across the globe with a customized and economical approach to realizing their winemaking vision. They have suppliers in Argentina, Chile, Australia and Italy which offer them to match their client's stylistic preferences.
VINEX
Vinex Exchange is a professional web-based trading platform for bottled and bulked wines, plus grapes. The company has become widely recognized as the future of wine trading. They have members from 47 countries, listed wines from 22 countries. The production vineyard area in Argentina reached 224, 707 hectares and have become the fifth wine production and eighth in wine consumption. Bulk wine export is a small portion of the total export value. Online trading is securely protected by their advanced technology with members retaining total anonymity.