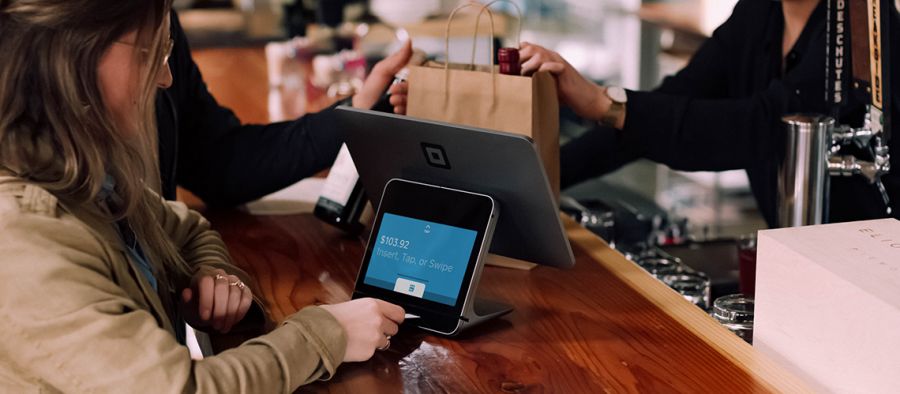 Top 20 Point-of-Sale Systems for Wineries
Upscale your bottom line in the wine-tech industry with these top 20 point-of-sale systems for wineries.
22/01/2020
If you're a part of the large industry of wine, you know for a fact that technology is changing the industry like no other.
Keith Spreckles Jr, CEO of AquamVinos - the parent company of the Virtual Reality app LOGO said "I think all businesses will have to indulge into technology to make it easier for both them and their consumers. If businesses don't include advanced technology, then they'll surely be left out".
Technology is seeping into every nook and cranny of the wine industry - and the payment spectrum is also delving into the tech sector very easily. Customers want everything to be easy, and well, digital. So a point-of-sale software is a perfect way to go to make things easier for you and your customers.
Here's our list breaking down the top 20 point-of-sale systems for wineries.
(Rankings are not in any particular order)
TrueCommerce
Beginning our list of the top 20 point-of-sale systems for wineries we have TrueCommerce Engage.
A part of the TrueCommerce library of financial tech-systems - TrueCommerce Engage is a mobile point-of-sale transactional system for wineries. With this tool, your staff will be able to manage tasting room sales, off-site event sales, and wine clubs. TrueCommerce Engage can also let you manage inventory stored at different locations and it offers multiple access levels for flexibility and security.
Orion
Next, on our list of the top 20 point-of-sale systems for wineries, we have Orion.
Orion's WiMS Consumer Direct & POS software allows users a full range of features for a winery's consumer-direct services and point-of-sale. Its POS can manage sales for your tasting room and/or wine bar.
The software is location independent and is highly flexible. Coupled with its consumer direct features, the software provides a back-office that's loaded with features like Wine Club Management, Customer List Management, Accounting and Inventory Control, and much more. Plus, with this dual service integration, you'll easily be able to take a large volume of orders and provide customer service of the highest quality.
Vintegrate
Vintegrate's point-of-sale system is a piece of the company's sales-&-marketing suite called Vintegrate 360. The POS service can be accessed via the touchscreen or keyboard. The system includes barcode scanning and card-swipe functions. It also has a feature called "fast select," which captures customer information during a transaction. The POS system also comes armed with features for tasting room management like employee scheduling, inventory management, product management, etc. Vintegrate 360's POS system is exactly what you need to keep your winery running seamlessly.
WineDirect
A leader in direct-to-consumer service providers, WineDirect boasts of a client base of more than 1500 wineries. Loaded with features like online reservations, mobile portability, and customer relationship management, the software makes managing customers, inventory, products, and orders efficiently.
OrderPort
OrderPort's easy-to-use POS system enables your staff to turn your customers into wine enthusiasts. Its intuitive interface integrates quickly with your wine club, eCommerce services, and inventory. The system simplifies complex processes related to sales, inventory, and other back-office issues.
With the system's new tab feature (with credit card pre-authorization) customers can now add more items or close their tab without the staff having the need to run the card a second time. The system also has a split-ticket function, sales tax removal function, and a driving-license scanning feature. A POS filled to the brim with features like these definitely deserves to be on our list of the top 20 point-of-sale systems for wineries.
Activ8
Active8's mobile POS system offers retail selling tools, wine club management features, inventory management, and consumer insight. It's one of the top 20 point-of-sale systems for wineries. Through this system, all sales are tied to a central database, which automatically adjusts inventory and real-time shipping rates. You can even use the application to update your wine club memberships. Its mobile application comes with an EMV Reader and easily upgrades to newer versions automatically. Activ8 POS can also be easily integrated with Quickbooks Accounting.
Xudle
Carrying on with our list of the top 20 point-of-sale systems for wineries, we have Xudle.
Hailing from Temecula, California, software solutions company Xudle, employs the company's cloud-based systems to facilitate its POS solution. The Xudle POS application — available on both mobile and desktop platforms — offers a simple and swift interface with features like inventory management and other administrative functions.
By installing Xudle in your winery, you'll have instant access to a customer's purchase history and account information for better customer experience. Xudle also allows you to manage your wine club memberships by letting you keep an updated ledger of club members and sending automated emails to wine club members concerning registrations, discounts, and the latest offers.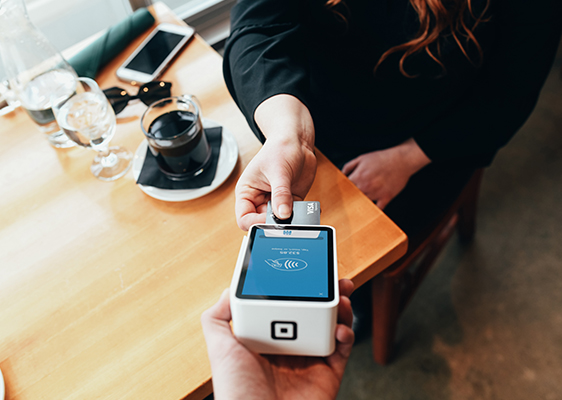 Vinteractive
Moving along our list of the top 20 point-of-sale systems for wineries, we have Vinteractive.
SecureWineShop presented by Vinteractive combines a mobile POS system with functions pertaining to eCommerce, wine club management, wholesale, and compliance. The system, a part of the list of the top 20 point-of-sale systems for wineries, is fully compatible with iOS and Android smartphones. SecureWineShop works with hardware like cash-drawers & receipts along with chip-enabled credit cards and swipe transactions.
eWinery
vinSUITE, eWinery solutions' latest offering, features a full suite of sales and point-of-sale management systems. The POS system can be managed via a desktop or a tablet and has options for tips, discounts, price discounts, and product search. The system can also provide receipts and send food orders to the kitchen printer.
VineSpring
VineSpring specializes in providing software solutions for wineries producing less than 10,000 cases a year. The company's POS solution accepts tap, chip and swipe transactions. The system offers a fulfillment screen, which can allow your staff member to fill the order, while a salesperson entertains the client. Plus, the portability of the software can let any member of your staff process an order while still being in the wine tasting room. Tasting room staff can view complete customer profiles to check their purchase history or provide them with any new offers.
Microworks
The Microworks POS system is available on various platforms including PC, tablet, and laptops. The system has a myriad of features like automatic pricing, tagging, and discounts. Microworks comes integrated with ShipCompliant and QuickBooks. It can help you by providing customer history, names of all the members in your wine club, and by applying discounts based on customer type. The system also features a split ticket, open tab, tip, and wine club pickup. You can easily integrate the POS system with your company's hardware modules for managing sales, marketing, eCommerce, inventory, and fulfillment efforts.
Practical Business Solutions
NCR Silver, a POS offering by Practical Business Solutions, is an iOS-exclusive app for the iPad. NCR Silver works with chip-enabled credit cards and can be used through a mobile device or a terminal. Its back-house functions include sales and inventory tracking. The system also has separate modules for customer-loyalty programs and email marketing.
Lightspeed Retail
If you're looking for a cloud-based POS service with great reporting and registering capabilities Lightspeed Retail would be the perfect choice for your winery. Apart from its registering and reporting capabilities, the software also comes with robust onboarding assistance, a work order management service, a wine club management service, and an eCommerce platform. The only downside to this software is its high price point.
Upserve
Formerly called Breadcrumb, Upserve is one of the best POS solutions and has served retail business from various verticals. Despite being used in retail sectors other than wine, the software comes with a boat-load of winery industry-specific features that will save your time, efficiency, and increase profitability. It also comes with the "swipe to pre-authorize" feature and the Upserve menu intelligence feature.
Shopkeep
Shopkeep allows you to tailor its point-of-sale system according to your winery's business model. Shopkeep will let you capture customer information, which will aid you in crafting efficient marketing strategies and provide personalized customer service. You will also be able to manage your winery and staff with the help of Shopkeep. Aside from these aforementioned services, you'll also gain the ability to scan barcodes and manage your inventory.
Revel Systems
Revel Systems will let its users revel in the fact that the service provides an intuitive user interface, aids in easy business management, and is PCI/P2PE compliant. Due to the magic of algorithms, the system can easily track the exact amount of wine poured as well as wine bottles sold. Other features of this POS system include streamlined winery operation and the always-on mode.
Troly
Troly assists craft wine, beers, and spirits producers with integrated commerce. With Troly, you'll never have to open an Excel sheet again, the POS system synchronizes data from any software you've used previously. The system also gives features like wine club management, access to customer history, receipt generation, sales registration, etc.
eCellar
This POS comes with a clean and sharp user interface that will integrate seamlessly with your website backend and shopping cart. eCellar is super versatile but remains quite heavy on the wallet.
VinNOW
VinNOW is a point-of-sale and wine club management software developed by the owners of a winery. It's cheap and gets the job done. Also, if you're not satisfied with your VinNow software then you can easily opt for a refund within 30 days of purchase.
Truvi
Last but not the least in our list of the top 20 point-of-sale systems for wineries is Truvi. The Truvi POS system comes filled with numerous features like customer & club management, upsell management, order processing, pickup-&-decline management, etc. The software is available on both smartphones and desktop.