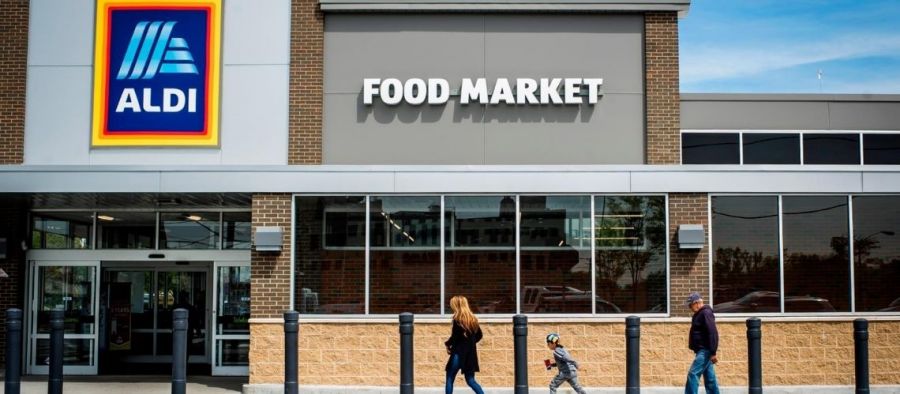 Why Private Label Is The Unstoppable Force Of The US Drinks Market
The major supermarket chains have more than just woken up to the better margins and brand control that private label brands can bring them.
26/07/2021
For years the US drinks market has looked with a mixture of envy and bewilderment at the number of private label and exclusive wines and spirits there are on major retailers' shelves across Europe. Whilst demand in the US was all about brands and being able to pick out their favorite and most well-known wineries and producers, across the water UK and European customers were happily buying up wines and spirits with made-up names from all over the world.
Now the US market is very different. The major supermarket chains have more than just woken up to the better margins that private label brands can bring them, but also the greater control they can have over their own supply chain, a factor that has become even more important in the months of Covid-19 lockdowns and restrictions.
Then there is the Aldi and Lidl factor. The hard German discounters may not have had as big an impact as they have on the retail scene in Europe, where they effectively now dictate the pricing and strategies of so many of the bigger supermarket groups. But the fact their stores are full of drinks brands you can't buy anywhere else has made the US players realize they need to start whistling to their tune too.
Noticeably the winner of the wine brand in the Product of the Year USA awards was not a famous Napa or Sonoma producer, but an exclusive $10 Bourbon Barrel-Aged Cabernet Sauvignon called Quarter Cut dreamt up by the Aldi wine buying team.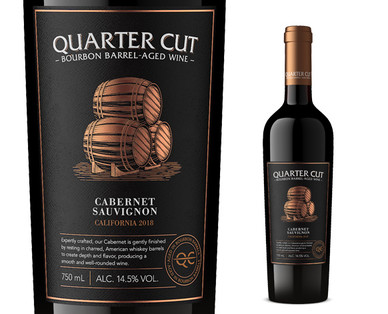 Increasing share
The IBWSS estimates the US wine private label category has grown to have an overall 10% share of total US retail wine sales in recent years. That might still be way behind the average 30% to 50% private label shares that supermarkets in the UK and Europe have, but the growth potential in the US is now of huge interest to major wine producers around the world looking to get their toes and feet into the lucrative US market.
This year's IBWSS show in San Francisco will be the first time the major players in the US private label wine and spirits sector have been able to meet face to face for two years. A key opportunity for producers, brokers, bottlers, and retailers to get together to catch up on vital lost time.
The fact they will come together where there is even more pressure to secure fruit and volumes from key areas of the world only increases the importance of the event. With such a volatile 2021 global wine harvest buyers will need to act quickly to ensure they have the right volume and quality of wine to put in place - particularly New Zealand Marlborough Sauvignon Blanc which is said to be at least 20% down - in order to put in place their private label programs for 2022.
What's clear is the switch to private label in the US is only going to get stronger and global producers can't afford to wait on the sidelines.
Paul Schaafsma, former chief executive of Accolade Wines, who now supplies a number of private-label programs to major UK retailers through his Benchmark Drinks business, shared this key advice to buyers and producers at the IBWSS show in London in 2019: "Given the different vintages we have and what is happening around the world, the ability for a buyer to change where they source their say supermarket dry red from and choose where the best opportunities are is fantastic. It allows the country with excess supply to find a sale, and keeps everything efficient."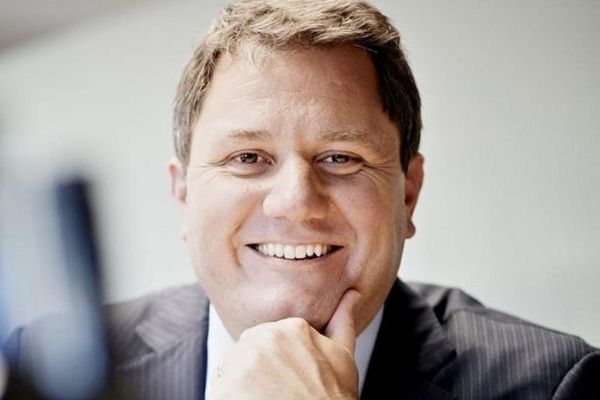 For the private label sector to really take off in the US it needs the bottling companies to drive any potential growth and demonstrate what is possible for retailers to do. That is how the UK and Europe have become such important private label markets - they have some of the most significant bottling businesses in the world.
As Schaafsma adds: "With tricky harvests, bulk wines and in-UK bottling means brand owners and retailers can source more widely and give consumers wines that will satisfy them. UK bottling in bulk supply is fundamental to the UK wine trade, simple as that."
Creating your own brands
It also crucially gives major supermarket buyers the ability to create a wine, or spirit, from scratch, that ticks all the boxes it wants to meet. Here's Clive Donaldson, senior wine buying manager for international procurement at Morrisons one of the UK's largest supermarket chains, on why the private label is now his preferred route to market: "I do not want any duplication in my range. Everything that is there is there I have a very clear reason why. If we want to make something different then we can bespoke a wine to exactly how we want it. For me, bulk wine [and private label] is like getting a tailored suit. It's the perfect fit for me and my retail environment."
That's the goal that those in the US private label sector want to reach. It's also a strategy that major US producers, like E& J Gallo, are putting the top of their trading agenda when working with their major retail customers.
Kate Helm, senior manager of private brands at E. & J. Gallo told Store brands earlier this year that it had doubled its private brand volume sales between 2014 and 2018 and is on track to double it again by the end of 2022. "We've experienced double-digit volume growth in each of the last nine years and forecast similar growth again in 2021," she said.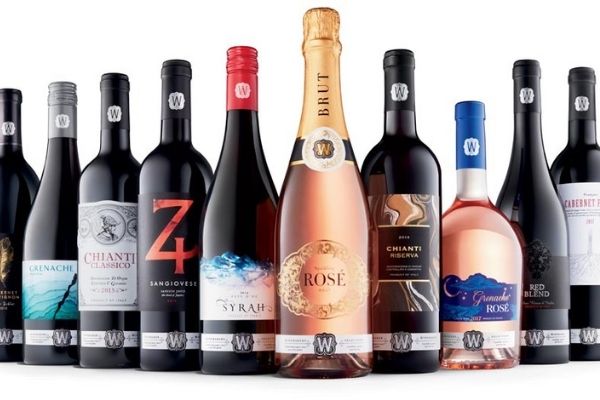 It also means there is effectively less shelf space for the traditional big US wine brands to call the shots. Nielsen has long reported branded wine sales in the US are flat, if best, compared to the near double-digit increase in private label sales. It's hard to see how that trend is going to turn around any time soon the more emphasis is placed on private labels.
If anything the Covid-19 pandemic has pushed private labels even further up the agenda as retailers were able to use their own e-commerce sites to promote their own wines over branded alternatives with huge increases in sales giving them the confidence to push even more exclusive lines into their ranges.
Stephen Rannekleiv, a drinks strategist at Rabobank, said: "We've been hearing more from the winery side over the past few years that they're seeing market share being taken by private label, and private label [is] moving upscale into higher price points."
The on-premise sector is also using private labels to help restaurants and chains drive better margins and forge closer relationships with key producers and suppliers. Shake Shack, for example, works with legendary Napa producer, Frog's Leap to produce its own wines. We can expect to see this become the norm in months and years to come.
IBWSS expert advice
Anyone attending IBWSS San Francisco in November will be able to hear directly from a number of private-label experts across wine and spirits as part of the full conference agenda. Here are the key talks to look out for: