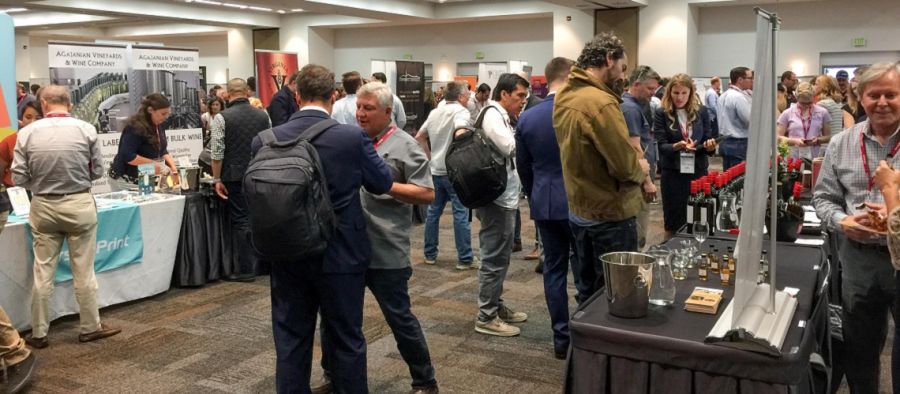 IBWSS San Francisco Opens Early Bird Visitor Registration
The excitement continues to build for the third annual International Bulk Wine & Spirits Show (IBWSS) in San Francisco, which is the only show of its type in the United States.
20/02/2019
With just a few months to go until the event in July, there has already been strong word-of-mouth buzz about some of the high-profile speakers coming to San Francisco, as well as some of the exhibitors heading to the trade show floor of the South San Francisco Conference Center. There's palpable excitement around the growth of the bulk wine industry within the U.S.
The speakers appearing at the business conference component of IBWSS San Francisco 2019 will offer their insights based on in-depth market studies and perspectives gained from successful careers within the industry. The bulk wine market is now an incredibly important part of the overall U.S. wine market, and having a chance to meet and interact with these speakers during the two-day business conference will be invaluable.
In addition, the trade show component of the IBWSS San Francisco event will give supermarkets, retailers, restaurants, wineries, distilleries, and other buyers a premier international platform to source bulk wine and spirits and meet private label suppliers. For two days, you'll have a chance to spend time on the trade show floor, meeting one-on-one with both buyers and sellers in the very center of California wine country.
IBWSS buyers represent a diverse lot: wineries looking to meet their demand, importers looking to diversify their portfolio, retailers thinking about creating their own private labels, and brokers who are looking to meet new growers and producers. There are plenty of opportunities to get in front of all of them at IBWSS San Francisco and make your mark on the rapidly-growing U.S. bulk wine market.
By participating at this blockbuster event in San Francisco this summer, you will walk away with the knowledge, connections, and relationships needed to prosper in the competitive U.S. bulk wine marketplace for years to come.