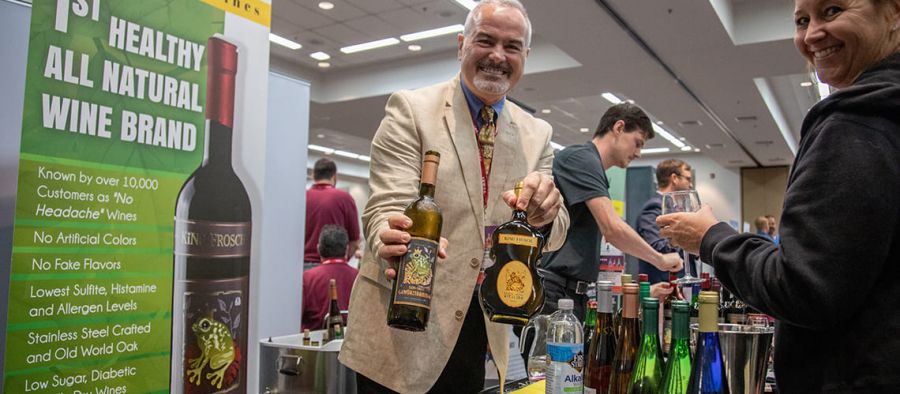 Book Your Exhibitor Table Before December 10, 2019, and Save $600
Meet and network with 2500+ buyers across the United States. Book your table before Dec 10 to avail early bird discount.
The private label and bulk beverage sector shows no signs of slowing down in the US. So, if you're looking to meet buyers to sell your bulk wine and spirits to, then the 2020 International Bulk Wine and Spirits Show (IBWSS) in San Francisco is the place for you to be.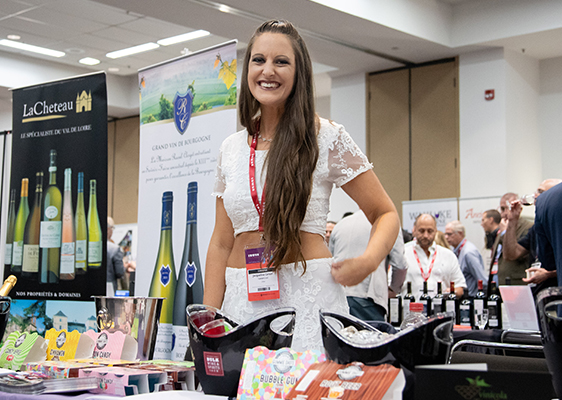 Exhibitor at 2019 IBWSS Show Expo Floor
Meet and network with 2500+ buyers across the United States at the 4th Annual IBWSS San Francisco,
IBWSS buyers represent a diverse lot: wineries hoping to fulfill their need, importers hoping to differentiate their portfolio, retailers contemplating making their very own private labels, and brokers who are hoping to meet and network with new growers and producers. IBWSS offers a plethora of opportunities to get in front of every one of them and make your mark on the inclining bulk wine and bulk spirits market in the US.
$2600 - Early Bird Pricing (Now till December 10, 2019). Includes 2-day conference ticket as well.
The speakers presenting at the business conference of the 2020 IBWSS San Francisco will offer their experiences dependent on top to bottom market studies and points of view from successful experiences within the industry. The bulk wine market is presently an inconceivably significant piece of the general U.S. wine showcase, and getting an opportunity to meet and interface with these speakers during the two-day business gathering will be priceless.
What's more, the trade show component of the IBWSS San Francisco event will give supermarkets, retailers, restaurants, wineries, distilleries, and other buyers ahead worldwide stage to source bulk wine and bulk spirits and meet private label suppliers. For two days, you'll get an opportunity to spend time on the trade show floor, meeting one-on-one with buyers and suppliers in the center of California wine nation.
By taking part in this blockbuster occasion in San Francisco this late spring, you will leave with the learning, associations, and connections expected to thrive in the inclining U.S. bulk wine and bulk spirits marketplace.
Grab the opportunity, avail the Early Bird offer – ending on December 10, and save $600. Book your exhibitor table today.