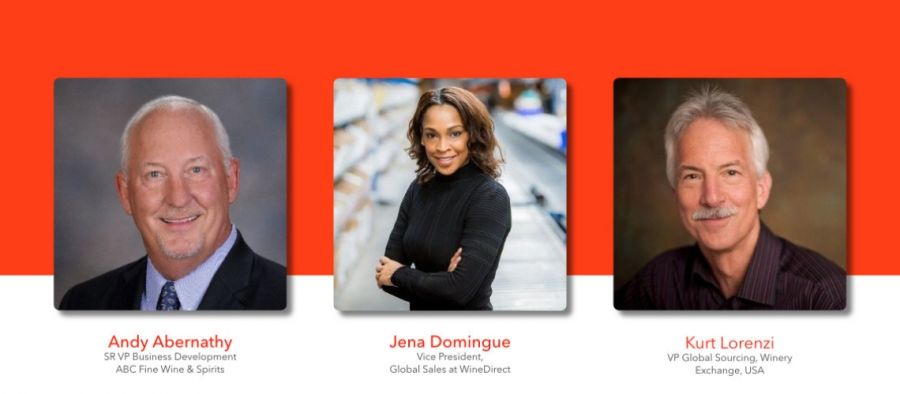 IBWSS San Francisco 2019 Announces First Round of Speakers
Some of the Most Influential Leaders within the U.S. Wine and Spirits Industry will Headline the July 2019 Trade Show in San Francisco.
02/10/2018
San Francisco, California. October 2 – The International Bulk Wine & Spirits Show (IBWSS), set to take place on July 23-24, 2019 in San Francisco, has announced the first round of speakers for this highly anticipated two-day conference. Each year, IBWSS San Francisco brings together producers, manufacturers, brand owners, distributors and retailers within the fast-growing U.S. private label and bulk wine and spirits industry.
The list of speakers headlining the IBWSS San Francisco event includes the following:
• Andy Abernathy, SVP, Business Development, ABC Fine Wine & Spirits
• Jena Domingue, VP, Global Sales, WineDirect
• Kurt Lorenzi, VP, Global Sourcing, Winery Exchange
Together, these speakers will outline the key factors impacting the future trajectory of the private label and bulk wine and spirits industry within the U.S. Based on his experience working for Florida's oldest and largest independent retailer of fine wine and spirits, Andy Abernathy of ABC Fine Wine & Spirits will share his insights on how suppliers can get their wines onto the shelves of major retailers. Jena Domingue will share her experiences and insights on building successful Direct-to-Consumer (DTC) business models. Kurt Lorenzi will help participants better understand the forces of supply and demand in the bulk wine industry, as well as the factors to keep in mind when developing a private label wine.
Speakers at IBWSS San Francisco will focus on ways to help grow the bottom line of industry participants, including new go-to-market strategies, best practices, and tactics to leverage important new trends. With a diverse lineup of speakers planned, it will be possible to view the rapidly growing private label and bulk wine industry from a number of unique perspectives and open up innovative solutions for participants.
"This is really a unique opportunity to hear about new opportunities in the bulk wine & spirits and private label industry," said Sid Patel, Founder, and CEO of Beverage Trade Network, the organizers of the conference. "Based on the success of last year's show, we're really excited to hear about the dynamic, evolving business models that companies are using to achieve success in this important market."
To help bring the themes and concepts of the keynote speakers to life, IBWSS San Francisco 2019 will also include an active trade show floor where producers and manufacturers can meet face-to-face with brand owners, suppliers, distributors, and retailers. Over a two-day period, buyers and sellers can connect one-on-one and establish new relationships and discuss new partnership ideas. Buyers coming to the 2019 show in San Francisco include BevMo, The Thornhill Companies, Whole Foods Market and Indigo Wine Group.
About Beverage Trade Network
Beverage Trade Network (BTN) is a producer of competitions, conferences, expos and trade shows for the alcohol beverage industry around the world. BTN is the alcohol beverage industry's leading network and is committed to helping importers and distributors find new suppliers from all over the world. BTN hosts events in London, New York, and San Francisco, including the highly acclaimed International Bulk Wine & Spirits Show (London and San Francisco), the London Wine Competition (London), the USA Wine Ratings (San Francisco) and the USA Trade Tasting show (New York).