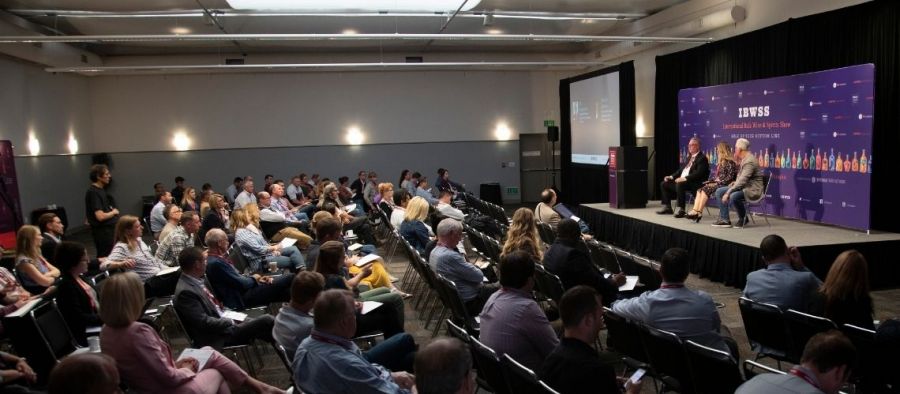 Top Wine and Spirits Speakers Lined Up for IBWSS Conference
These presentations from industry leaders on today's principal ideas on marketing, sales, and distribution will challenge and inspire you to grow your private label, bulk wine, and bulk spirits business.
10/09/2021
The IBWSS has built its name and reputation as the must-attend event for the bulk wine and spirits sectors not just for the opportunity to do business but to also hear directly from industry experts on how to make sure whatever business you do is effective and profitable for your company.
That's why the two-day event is designed to give delegates and buyers the chance to meet, taste, and negotiate wine and spirits deals on the exhibition floor, but to also have the time to settle in and enjoy a comprehensive business conference as well.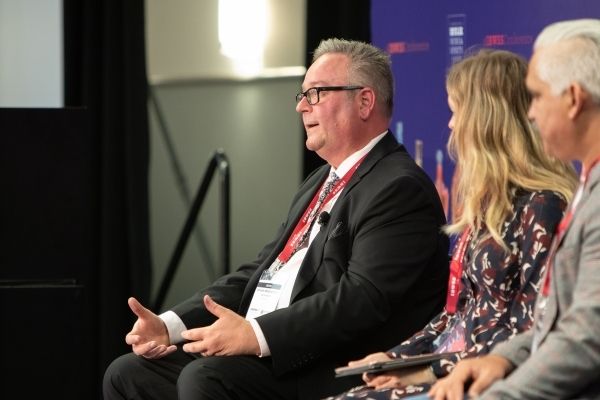 With so much change taking place across the wine and spirits sectors over the last 16 months of Covid-19, the conference agenda is even more focused on providing delegates with the tools and expertise to take away to potentially implement and influence their own business decisions.
Here are some of the key themes and issues that will be discussed in detail at IBWSS over the two days of November 9 and 10.
Global Bulk Wine Trends
There is an opportunity to hear firsthand from Ciatti Wine Company, one of the leading bulk wine brokers and analysts, what they see as the key trends and driving forces for the global bulk wine sector. Join Ciatti's Todd Azevedo as he looks at the key opportunities for buyers going into 2022 during the first session at 9.00 - 9.30 am on November 9.

Private Label
How to best build and drive a private label wine and spirit program in your business will be covered in two sessions at the show.
First up on November 9 at 9.30 am - 10 am Mike Drobnick, senior vice president for B2B at O'Neill Vintners and Distiller, will share his experiences of the private label from the point of view of the customer and what it is they want from any wine or spirits supplier.

This will be followed on November 10 at 2 pm - 2.20 pm with Joe Padilla, vice president for sales at Terravant Wine Company, who will look at how you can build an effective private label strategy.

Controlling Costs and Assets
How wine companies can get on top of their costs by simplifying and optimizing their workflows better will be tackled by Oliver Colvin, chief operating officer at Winery Exchange, in a session that will also examine how you get more transparency in your production process and improve team accountability to produce the best wine. Colvin will be speaking 10 am - 10.30 am on November 9.

Off-trade Strategy
Hear directly from a panel of regional and national off-trade buyers who will share what they are looking for most from their suppliers, how they can support them better, and what they see as the key buying trends in 2022. The session, chaired by Beverage Trade Network's chief executive, Sid Patel on November 9 at 1 pm - 2 pm. will also look at how to control your private label strategies. It includes Bruce Abbott, wine and spirits category buyer for Brown Jug Alaska.

On-trade Strategy
On November 10 at 1 pm - 2 pm, there will be an opportunity to hear directly from regional and national restaurant chains and operators on the opportunities they see in the sector and how best to approach them with your wines. The session, hosted by Sid Patel, chief executive of the Beverage Trade Network will include Cami Lehmann, purchasing of wine programs, and marketing at Maggiano's Little Italy in Carrollton, Texas.

Direct-to-Consumer
Discover how The Family Coppola winery is driving direct-to-consumer sales through "effective connection, insights, and engagement" with its executive vice president, Janiene Ullrich at 9.30 am -10 am on November 10.

Private, Control and Proprietary Label Regulatory Developments
Having an idea for a brand is the start, but before you do anything you need to make you are legally protected and have a water-tight IP for that brand. How you go about doing that and other legal issues related to working in the three-tier system and supplier and buyer partnerships will be tackled by John Hinman, founder, and partner of Hinman & Carmichael LLP, at 2 pm - 2.20 pm on November 10.

Keynote Talk: Tim Hanni MW
Your chance to hear from one of the wine industry's most innovative and influential wine figures, Tim Hanni MW, who specializes in understanding and learning from changes in consumer behavior, and their tastes, likes, and dislikes. He will be sharing his perspectives and opinions in a keynote talk from 2.40 pm to 3.00 pm on November 10.

To find out more about IBWSS San Francisco click here.
You can register for IBWSS San Francisco, which takes place on November 9-10. Click here to find out more.